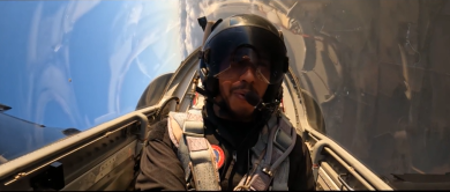 ---
IWC: #LewisHamilton pulling Gs in the air and not only on track.
The 10 Group
---
Client: IWC Schaffhausen

Synopsis of film
The film opens with two moody, intriguing frames. The bonnet of a Mercedes catches the light of a flashing camera, and we see a snatched glimpse of the IWC logo. We cut to the w12 racing car speeding along a rain-sodden track, and then to Lewis Hamilton staring directly down the camera lens, game face on. As the music builds, the frames change increasingly quickly, focusing on the IWC logo on the car and Hamilton's jacket, and lingering on the IWC watch on his wrist. The pace slows, the screen fades to darkness once again, and the IWC and Mercedes-AMG Petronas Formula One team logos appear to close out the film. Objectives To use the theme of precision to make a connection between IWC's watches and its passions – racing and aviation. To engage a wide range of consumers. To achieve a combined total of 200,000 views on YouTube on the Mercedes-AMG Petronus Formula One and IWC accounts. To achieve a combined total of 200,000 likes on Instagram. Achievements and success in relation to objectives Precision timing is critical in racing and watchmaking – and this campaign, with its focus on extreme speed, brought the two seamlessly together. Featuring the IWC Top Gun watch – and the IWC-branded Top Gun jet – allowed us to engage mass consumers in a culturally significant way. The film achieved: 428,246 likes on Lewis Hamilton's Instagram 4,138 likes on IWC's Instagram 322k views on Mercedes-AMG Petronus Formula 1 Team's YouTube 47.7k views on IWC's YouTube.